Welcome to Studio-83. Start creating your website TODAY!
GET IN TOUCH
Web site design company in Barnet - Studio-83
Affordable website design company in Barnet
Hello! We're Studio-83, an affordable and professional web site design company in Barnet. We design & build great looking websites for businesses, charities, individuals and all types of organisations. We also offer a host of other services, including online content management, as we think it is extremely important to make sure that your web site is kept up to date at all times.
Web design is our passion and we know a thing or two about it! If you're looking for an affordable, dedicated and experienced web design company in Barnet, then you've come to the right place!
As well as ensuring your web site looks clean, modern and professional we'll ensure it is easy to use and search engine friendly, so your customers can find you. We love working with local businesses in Barnet and across all of Hertfordshire & the South East. We have built web sites for a wide variety of different clients from all sorts of industries. We pride ourselves on long-lasting relationships and our clients highly recommend us.
If you are looking for a web site design company in Barnet, please do get in touch to see how we can help you.
Our Services
Latest Project
What are we working on?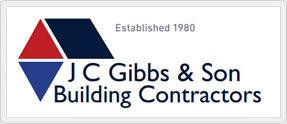 We are launching a new website for JC Gibbs & Son Building Contractors...watch this space!
Featured Testimonial
"It was a pleasure to work with Steve and we are delighted with the brand new website for our football club."
Featured Client